Author and thought-leader Tracey Camilleri comments on her amazing book The Social Brain – The Psychology of Successful Groups.
In The Social Brain leading experts from the worlds of evolutionary psychology and business management come together to offer a primer on great team working. They explain what size groups work and how to shape them according to the nature of the task at hand. They offer practical hints on how to diffuse tensions and encourage cooperation. And they demonstrate the vital importance of balancing unity and the need for different views and outlooks. By explaining precisely how the 'social brain' works, they show how human groups function and how to create great, high-performing teams.
Grab a ten-minute listen on Apple, Acast, Amazon, Deezer, Spotify and Strand – and wherever you get your podcasts.
"https://www.amazon.co.uk/Social-Brain-Psychology-Successful-Groups/dp/1847943608/"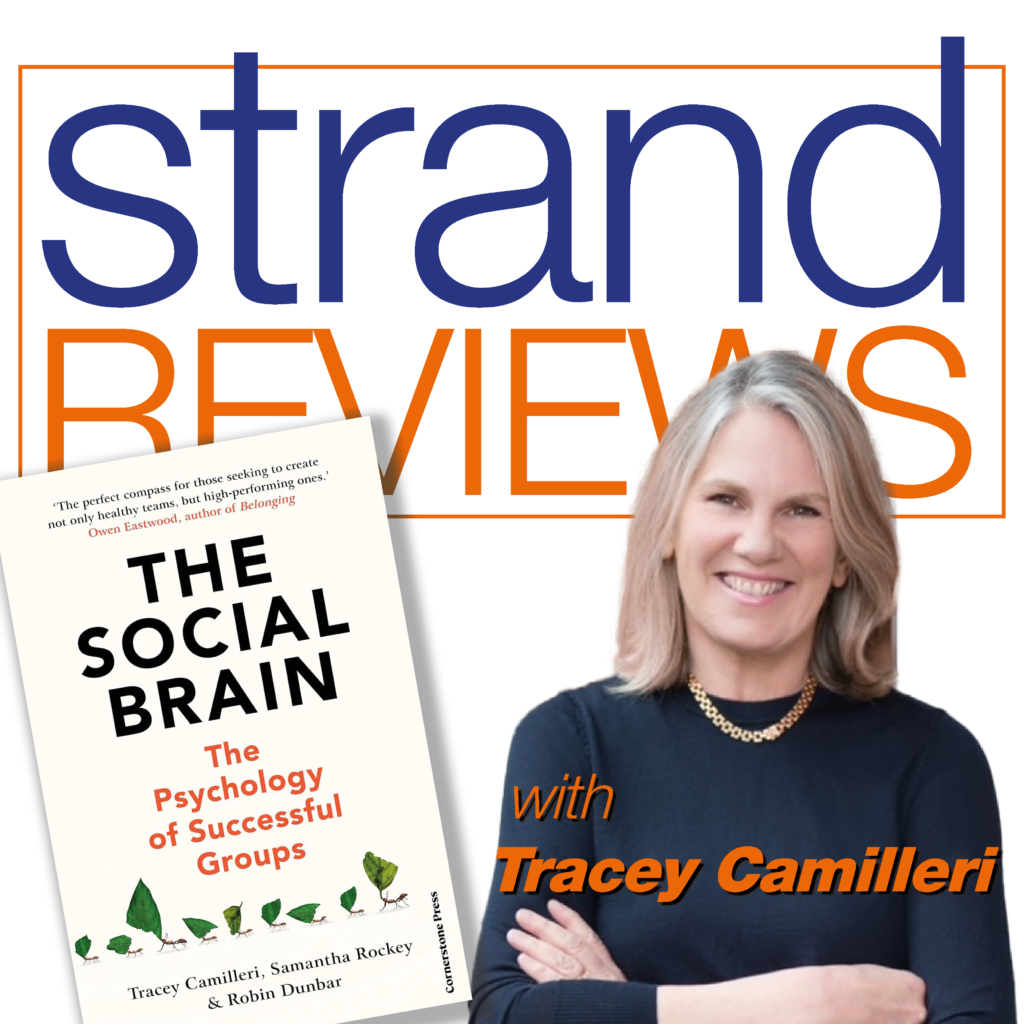 The Strand Review of Books
https://podcasts.apple.com/us/podcast/the-strand-review-of-books/id1710370430
https://shows.acast.com/6426bd9a0cfcac00117aa9d0
https://music.amazon.co.uk/podcasts/4ab39ceb-cd36-4845-b255-d0d0bcc9a1bf/the-strand-review-of-books
https://www.deezer.com/show/6006717
https://open.spotify.com/show/1O2xAyTBCQvkyhTRS2WuBT
https://strand-uk.com/strand-reviews/