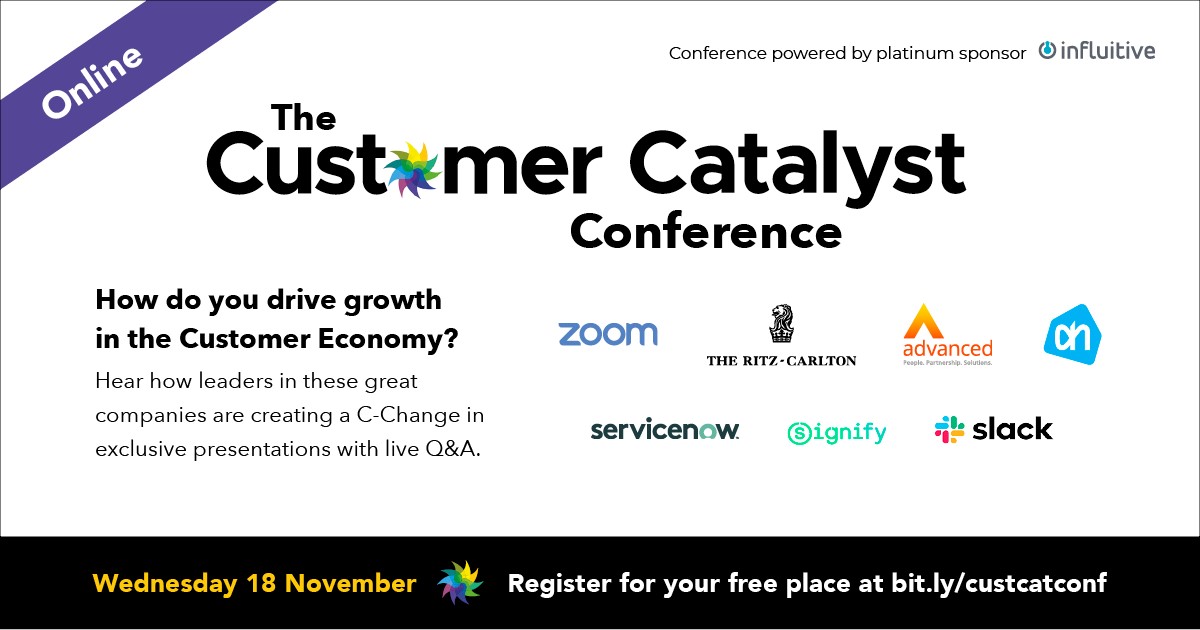 WHO? If you sell or market enterprise IT solutions, or are engaged in customer advocacy or reference programmes, then The Customer Catalyst Online Conference is specifically and exclusively for you.
ONLINE? If you are hungry for great content but short on time, online is the way to go. Pick and choose from TED-length presentations on a grab-and-go basis. No-obligation registration, folks!
REGISTER? If you would like to secure your free online place at The Customer Catalyst Conference, register here, https://thecustomercatalyst.com/register/
QUESTIONS? Please email [email protected].