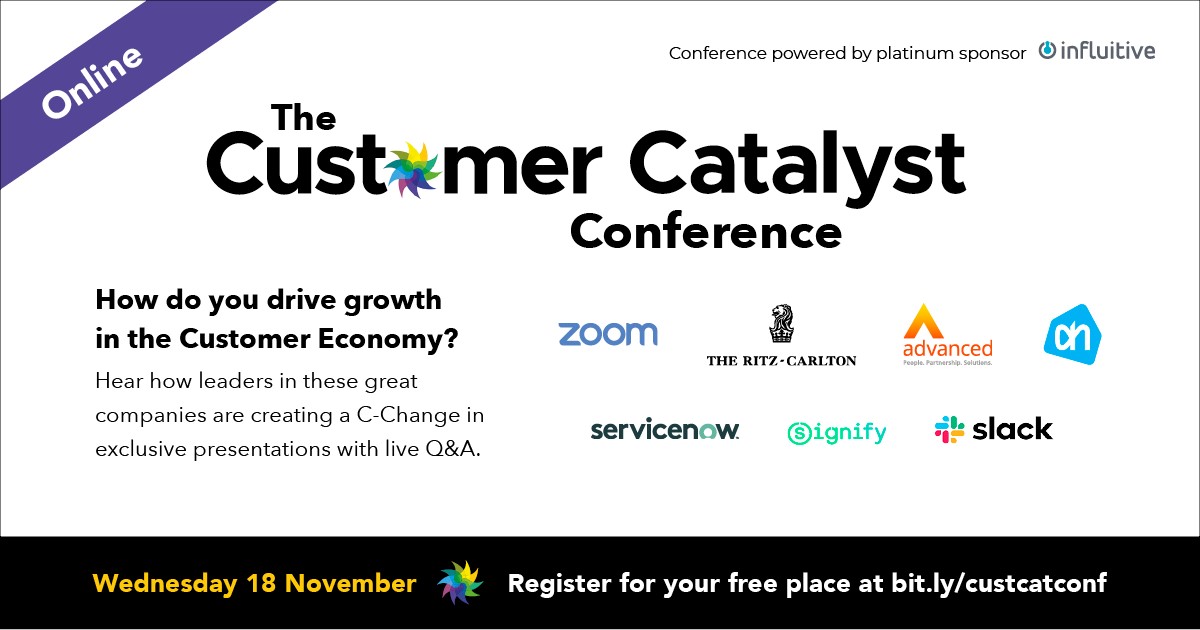 WOWSERS! Just finished the world-first Customer Catalyst Online Conference with speakers from Zoom, Cisco, Advanced, Slack, Ritz-Carlton, ServiceNow and many more.
FOMO? If you are hungry for great content but short on time, ON DEMAND is the way to go. Pick and choose from TED-length presentations on a grab-and-go basis.
REGISTER! To watch these world leaders, register here, https://thecustomercatalyst.com/register/
QUESTIONS? Please email [email protected].