This week I was lucky enough to interview the charming, amazing Frank Somma about his outstanding book B2B is really P2P – how to win with high touch in a high-tech world.
Selling is an art and a science. This book brings you both! Joe Calloway, award-winning speaker, and author of A Category of One said:: "This is the best book on selling I've ever read." B2B is Really P2P is A MUST READ for every member of your team.
"https://www.amazon.co.uk/B2B-Really-P2P-Touch-World/dp/0578614332/"
Grab a ten-minute listen on Apple, Acast, Amazon, Deezer, Spotify and Strand – and wherever you get your podcasts.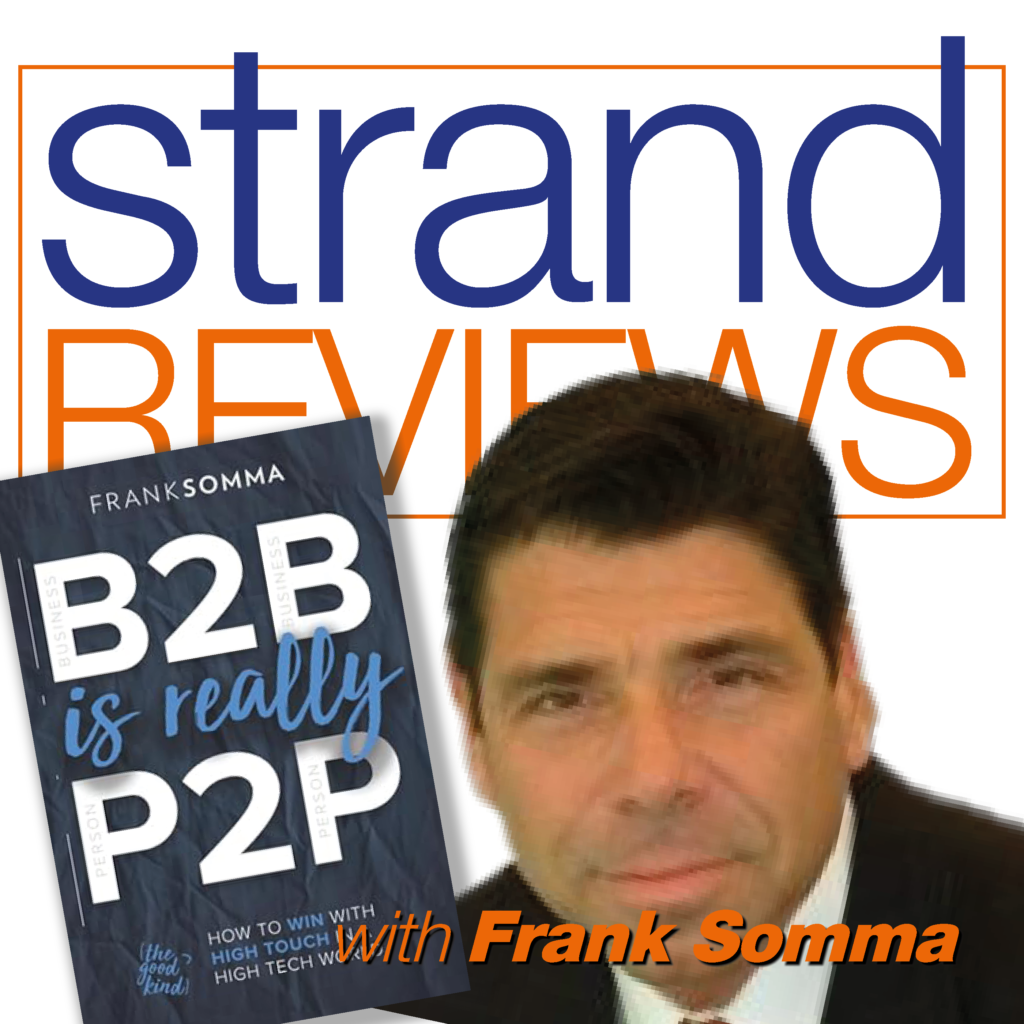 The Strand Review of Books
https://podcasts.apple.com/us/podcast/the-strand-review-of-books/id1710370430
https://shows.acast.com/6426bd9a0cfcac00117aa9d0
https://music.amazon.co.uk/podcasts/4ab39ceb-cd36-4845-b255-d0d0bcc9a1bf/the-strand-review-of-books
https://www.deezer.com/show/6006717
https://open.spotify.com/show/1O2xAyTBCQvkyhTRS2WuBT
https://strand-uk.com/strand-reviews/